Protect the Value and Appearance of Your Home with Quality House Washing Service
Black streaks, green patches, dark stains, and spots are a common sight in homes. These unsightly marks are caused by a fungus that has taken root. And while these streaks and patches are ugly, it's more important to know that they come with a threat of property damage because the surfaces they attack deteriorate. And they can cause health risks, like respiratory problems (sneezing, coughing, runny nose, and allergies).
We Use Proven Technology
Using the latest soft-washing processes, professional-grade equipment, and quality specialized cleaning solutions, we will safely and gently deep clean your home's exterior. Our pressure washing system cleans in a manner that is both environmentally safe and highly effective. We never use high-pressure water flow that can do damage to the surface of your home, drive water behind the siding, and raise roofing edges. We use very low water pressure to apply the cleaning agent, and then gently rinse the exterior of your home. As a final step, your home will be rinsed again using a water-softening agent that will help minimize water spots on your windows.
The Results are Clear.
American House Wash cleans and sanitizes your home's exterior, washing away dirt, grime, pollution, bird droppings, insects, mold, mildew, and bacteria. We will leave your home sparkling clean and beautiful. You will love the way your home looks after cleaning! Because we get to the root of the problems that caused the growth in the first place – and neutralize them – your house will stay cleaner longer. We do everything that we can to minimize disruption to your daily routine. Your satisfaction is our main concern.
The #1 Choice for Protecting Your Roof
Black Streaks? Moss? Dirt?
Asphalt shingles are prone to ugly black streaks, especially when in areas with lots of shade. Those stains are caused by damaging bacteria (called Gloeocapsa Magma) that feed on your roof's shingles. And those shady areas can encourage moss to grow as well. The curb appeal of a home can be drastically diminished, and this damage can even lead to a shorter lifespan of the shingle.
Don't Rush to Replace Your Roof. Let us clean it for a fraction of the cost of a new roof!
Why are Our Roof Cleaning Methods Superior?
We don't use high-pressure water, which can blast away granules or shingles and often drive water underneath them, causing a lot of permanent damage.
We use the only method certified by the "Asphalt Shingle Manufacturers Association" to clean an asphalt roof. High-flow low-pressure pumps are used to reveal a like-new roof hiding underneath. By combining the latest soft-washing roof cleaning technology and quality, specialized cleaning solutions, we can gently remove algae, dirt, bird droppings, and other pollutants while helping protect and extend the life of your roof.
 All of our services are available for both Residential and Commercial clients.
• Pressure Washing
• Window Washing
• Commercial
• Residential
• House Washing
• Roof Washing
• Deck Washing
• Free Estimates
• Power Washing
• Soft Washing
• Parking Garage Pressure Washing
• Wood Cleaning
• Fence Pressure Washing
• Sidewalks
• Bricks
Call for a free estimate today!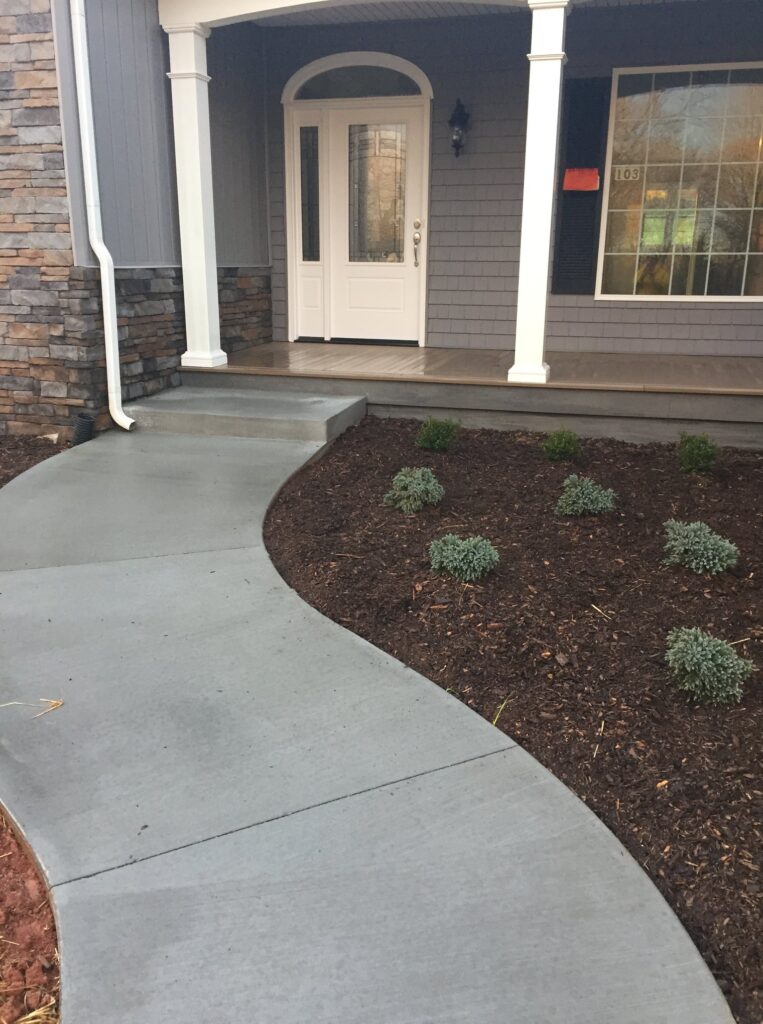 Brightening and Whitening Gutters
With our four unique seasons, weather changes can cause havoc on homes. As just one result, gutters can get stained quickly with fungus and runoff. The effect on your curb appeal can be, in a word, awful! Those nasty streaks on your gutters – often referred to as "Tiger Stripes" – happen when water backs up and flows over the top. The result is a chemical reaction between the asphalt in your roof shingles and the aluminum in your gutters
Renew Brick and Concrete Surfaces
Do you have a patio that is badly stained? A retaining wall with algae or moss? A driveway that has seen the worst of salt, oil, and leaf staining. Your hardscapes are a functional and stylistic part of your property – a huge part of your curb appeal.
Renew and Preserve Your Wood
American House Wash wants every part of your property to be a true, long-lasting asset, and your deck and fencing investments are no exception. No matter how small or large the job, we want you to enjoy a beautiful, durable property. We use up-to-date equipment, proper cleaning solutions, and low-pressure water to remove stains, mold, bacteria, and nasty spills from your wood surfaces. The soft-wash approach prevents damage that would destroy the integrity (and beauty!) of the wood.
Composite decking has many advantages over wood decking since it resists splitting, is splinter-free, and it doesn't warp like treated wood decking. But it does get dirty! The proper soft-wash, low-pressure approach is needed to restore your composite deck to its former glory without damage.
Wood surfaces require a special touch and, in addition to our pressure washing services, Blue Mountain provides wood staining and painting services.
Through the use of our safe cleaning techniques and professional quality, long-lasting sealers, we can change that lackluster, graying wooden deck into the gorgeous, richly colored gathering spot that it was designed to be. We offer lovely finishes that will enrich the natural beauty of your wood while protecting the surface from weathering and decay.
This added step increases the durability of wood plus it gives your entire property a cohesive and polished look. It also adds years to the life of the structures. We provide careful attention to the detail of your deck, wood exterior, and other natural surfaces to bring long-term added value to your property.
Commercial Concrete Cleaning
Our concrete cleaning and pressure washing services run the gamut from sidewalks to drive-thru lanes to property entrances to parking lots and garages as needed. Even though we are soft wash specialists, we haven't forgotten how to do good old-fashioned pressure washing. Using heat and high pressure as needed, we can clean the grimiest of commercial concrete surfaces. All commercial pressure washing is guaranteed, and we would be happy to discuss your cleaning needs with you.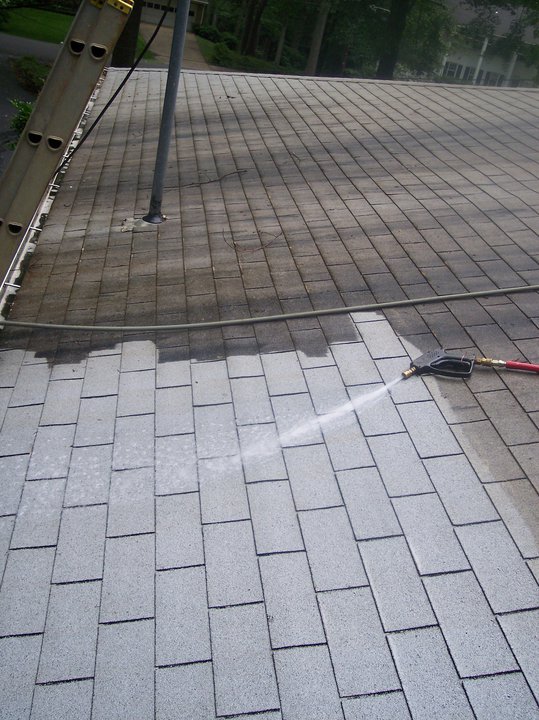 Multi-Unit and HOA Services
Multi-Family neighborhoods demand a special level of care when exterior cleaning is performed, and Blue Mountain has just the right training and talent to get it done properly. We specialize in a low-pressure detergent-based method that we call soft washing that gets the maximum clean with no risk of damage. Whether you need a townhouse community cleaned or apartment breezeways maintained, we would be happy to provide you with a free estimate, and all results are guaranteed. We would be happy to do a demonstration for you if you like.
Commercial Roof Cleaning
Commercial roof cleaning in west central Virginia is another service that we are pleased to offer. An even softer version of our siding soft wash, roof cleaning involves no pressure washing machines at all. Just a safe and effective detergent blend that is sure to remove black streaks and other discolorations from shingles roofing and other commercial roof materials.